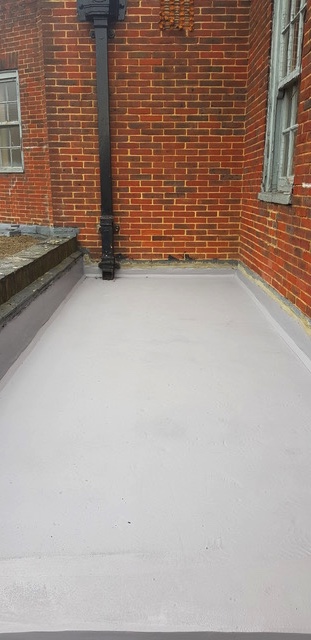 AND HOW IT CAN HELP WITH YOU
Asphalt is an aliphatic compound and in almost all cases a byproduct of the oil industry. Some asphalt is manufactured from oil as the intended purpose, and this is limited to high quality asphalt produced for longer lasting asphalt built-up roofs. Asphalt ages through photo-oxidation accelerated by heat. As it ages, the asphalts melt point rises and there is a loss of plasticizers. As mass is lost, the asphalt shrinks and forms a surface similar to alligator skin. Asphalt breaks down slowly in water, and the more exposure the more rapid the degradation. Asphalt also dissolves readily when exposed to oils and some solvents.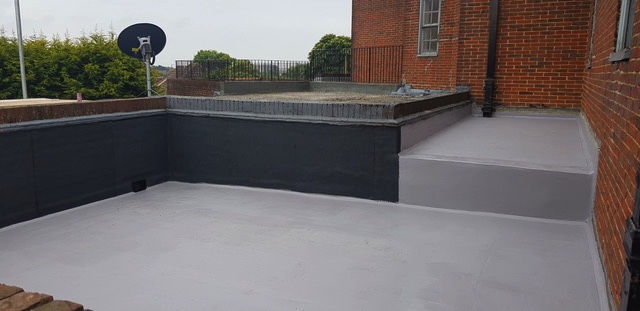 There are four types of roofing asphalt. Each type is created by heating and blowing with oxygen. The longer the process the higher the melt-point of the asphalt. Therefore, Type I asphalt has characteristics closest to coal tar and can only be used on dead level surfaces. Type II, is considered flat and can be applied to surfaces up to 1/4 in 12 slopes. Type III, is considered to be "steep" asphalt but is limited to slopes up to 2 in 12, and Type IV is "special steep". The drawback is, the longer it is processed, the shorter the life. Dead level roofs where Type I asphalt was used as the flood and gravel adhesive has performed nearly as well as Coal Tar. Asphalt roofs are also sustainable by restoring the lifecycle by making repairs and recoating with compatible products. The process can be repeated as necessary at a significant cost savings with very little impact on the environment.
Asphalt BUR is made up of multiple layers of reinforcing plies and asphalt forming a redundancy of water proofing layers. The reflectivity of built up roofs depend on the surfacing material used. Gravel is the most common and they are referred to as asphalt and gravel roofs. Asphalt degradation is a growing concern. UV-rays oxidize the surface of the asphalt and produces a chalk-like residue. As plasticizers leach out of the asphalt, asphalt built up roofs becomes brittle. Cracking and alligatoring inevitably follows, allowing water to penetrate the system causing blisters, cracks and leaks. Compared to other systems, installation of asphalt roofs is energy-intensive (hot processes typically use LP gas as the heat source), and contributes to atmospheric air pollution (toxic, and green-house gases are lost from the asphalt during installation).