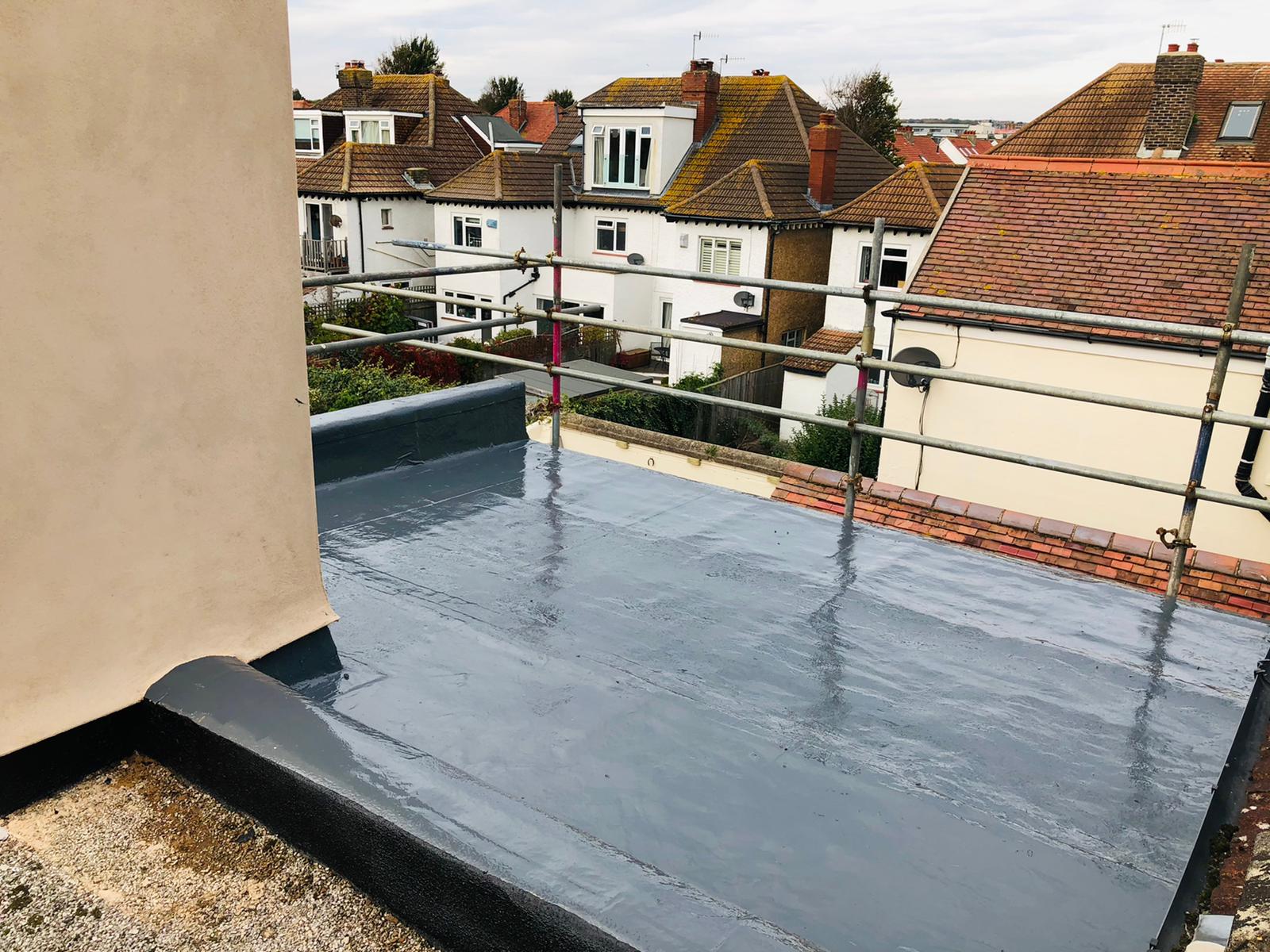 AND HOW IT CAN HELP WITH YOUR INSTALLATION
There are many benefits to using liquid waterproofing systems and there are literally millions of square meters to prove it! 
Liquid waterproofing systems provide one of the most cost effective methods for making a new or existing roof waterproof.  Correctly installed and maintained they can provide a long term life often in excess of 25 years.  And in refurbishment situations liquid systems can provide savings of up to 70% on roof replacement costs. 
Liquid waterproofing systems are suitable for roofs, balconies, walkways and car parks, thus providing the benefit of a watertight surface that is also hard wearing. 
Liquid Applied Waterproofing Systems offer a highly durable solution.  There are many benefits which can be summarised as follows:
Seamless 
Fully bonded 
Cold applied systems 
Minimum disruption 
Ease and speed of installation 
Cost effective 
Compatible with most substrates and easily detailed 
Proven and guaranteed performance 
Long life 
Technologically advanced 
Range of specifications to suit all needs 
Range of finishes including solar reflectives